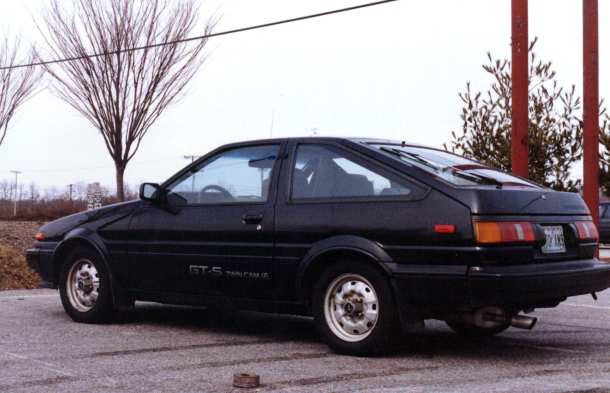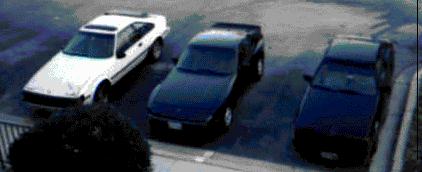 David Johnston's 1986 Toyota Corolla GT-S (on right above)!

---
Major repairs/"upgrades":
Transmission replaced at 224,045.1 miles, with a transmission with 50,000 miles on it,

A pre-emptive replacement of the clutch occurred at 176,000 miles (car currently has 260,400 miles on it!!),

CD player installed at 100,000 miles,

New Pirelli P500s installed at 250,000 miles!!!

and installed new spark plug wires, distributor cap, rotor, and spark plugs at 236,000.
---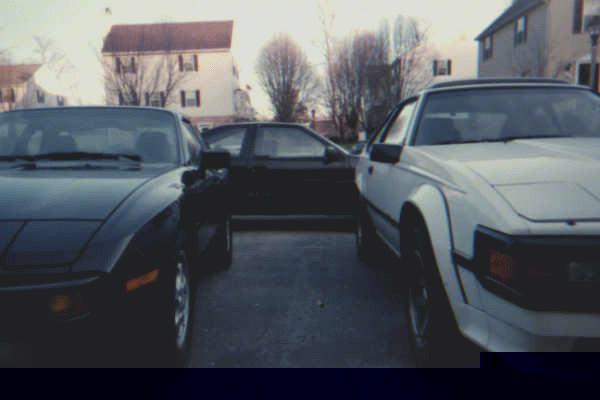 ---
The GT-S will leave the fleet approximately on Dec. 26th, to be donated to the Takoma Park Academy ...
This will be a donation to the auto shop of Takoma Park Academy that will take over this tired machine, and let students see what 260,000 miles of driving (sometimes punishing driving) by this car's only owner has done to it!!
---
---
That's all for now...


Return to David's Main Fleet of Cars Page
Send comments to:
---
Laurel, MD / djohnsto@his.com
---
This page has been accessed times since December 23, 1997